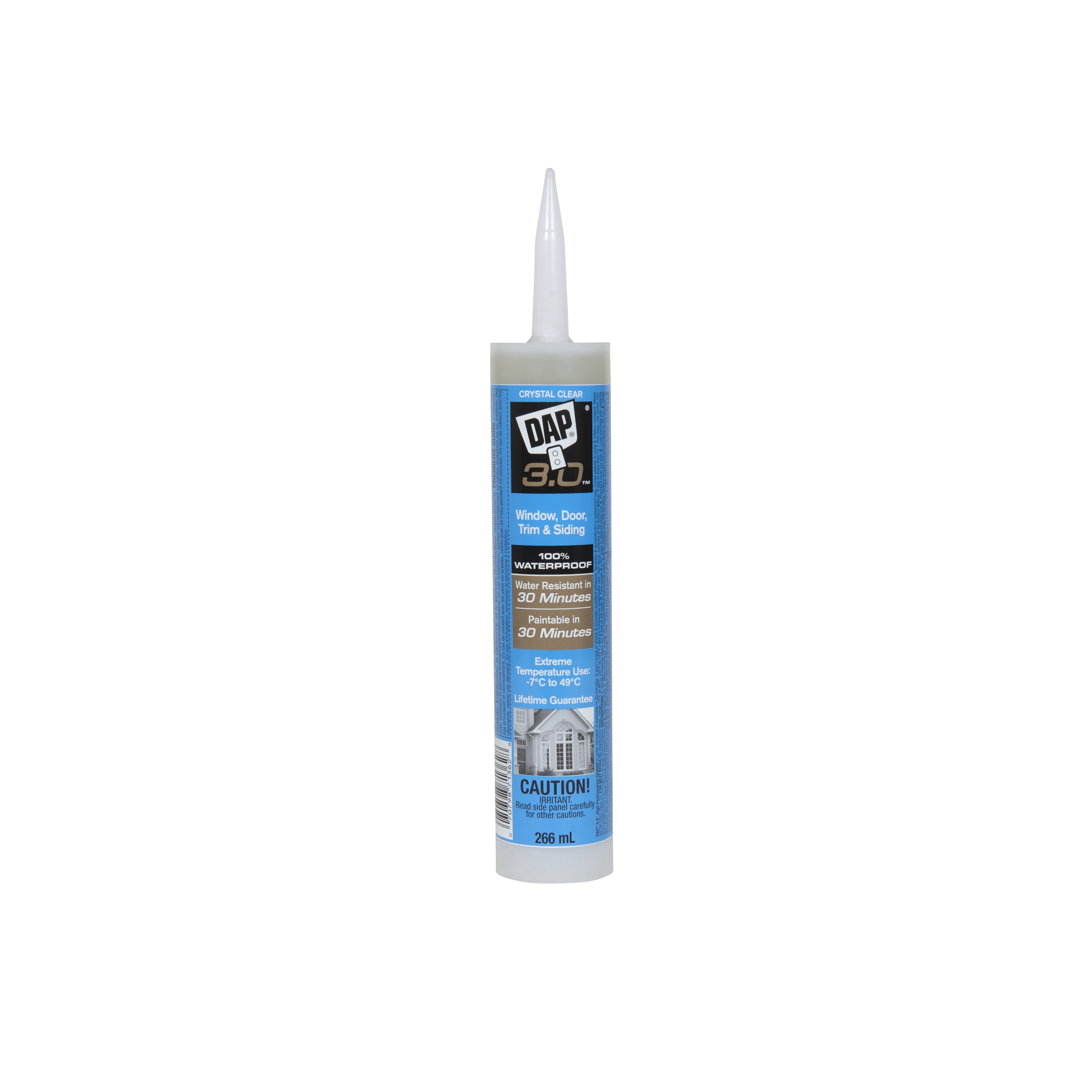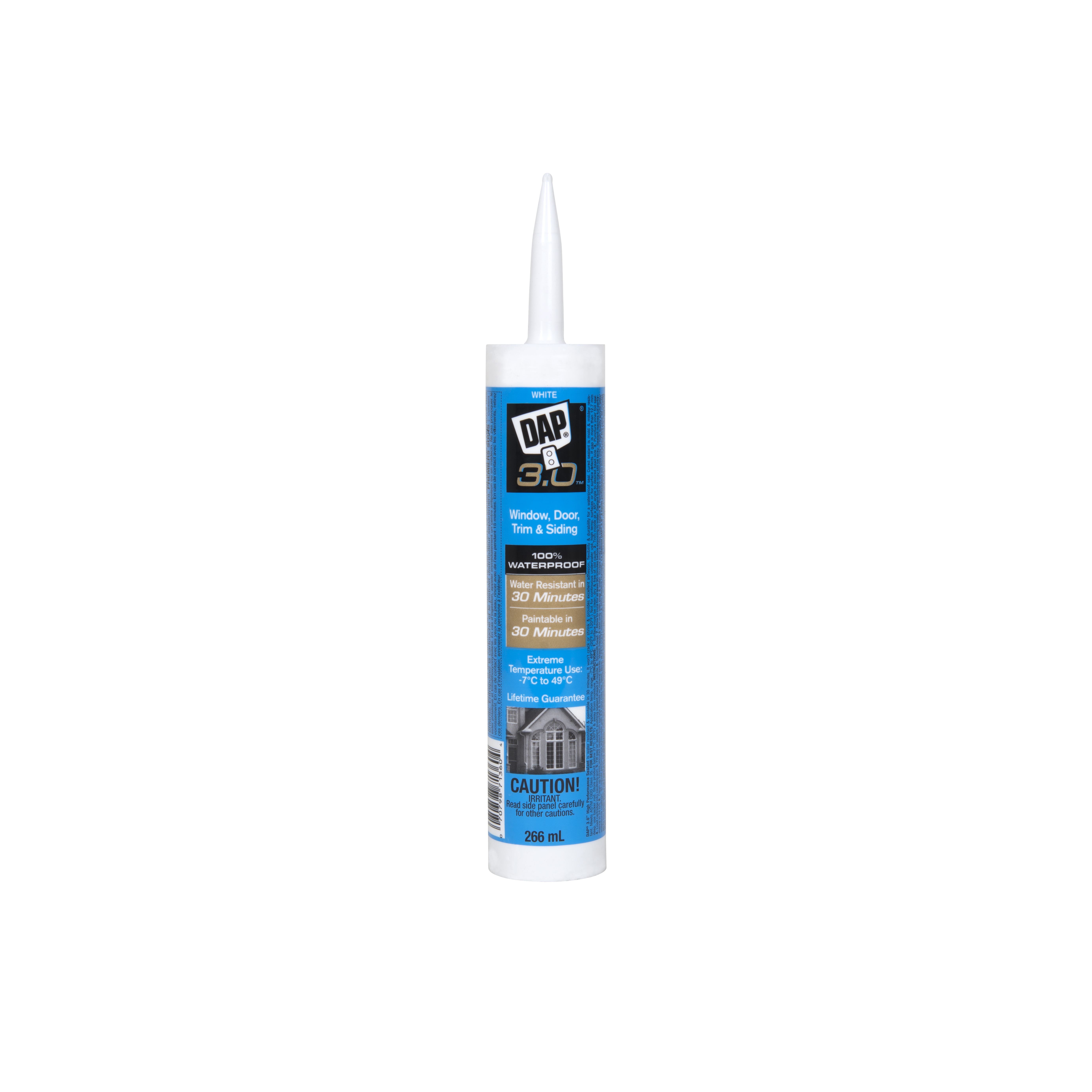 DAP® 3.0™ Window, Door, Siding & Trim
Best For:
High performance, no-shrink hybrid sealant provides superior flexibility and adhesion, along with fast 30 minute rain and paint ready times, for a 100% waterproof and weatherproof seal, backed with a lifetime guarantee
Key Features
Rain Ready Time

Paint Ready Time

Extreme Temp Application

Lifetime Guarantee
Specifications

| SKU | Code | Unit Size | Color | Dimensions (in.) | Weight | Case Pack | Cases/Pallet |
| --- | --- | --- | --- | --- | --- | --- | --- |
| 7079871360 | 71360 | 266 ML | WHITE | 8x6x12 | 12.15 lbs. | 12 | 108 |
| 7079871362 | 71362 | 266 ML | CRYSTL CLR | 8x6x12 | 9.9 lbs. | 12 | 108 |
FAQs

What paints are compatible with DAP® 3.0™ High Performance Sealant?

Acrylic latex-based paints are compatible. Priming with an acrylic latex primer is necessary before painting with oil-based paints.

How do I clean Up DAP® 3.0™ High Performance Sealant?

Excess uncured DAP® 3.0™ High Performance Sealants can be cleaned up from surfaces or tools using mineral spirits. Once they have cured, any excess sealant needs to be cut or scraped away.

If I only use half of a cartridge, can I use the other half at a later date? If so, what are the proper storage conditions?

Yes. You can use the remaining product after the cartridge is opened if stored properly. The cartridge should be stored below 80°F in a dry place. When ready to use again, remove the cured material at the tip or cut the tip back to reveal fresh product.

How long is the shelf life on this product?

A minimum of 12 months from the date of production in an unopened tube

Can I apply a layer of this caulk over 100% Silicone in order that I may paint?

No, this product will not adhere over 100% Silicone.

Can I use this in a shower?

No. The product is not applicable for use in a bath or shower.

Why can't I paint this caulk with an oil base paint?

The caulk must first be primed with a latex primer before you can apply an oil base paint.
description
Find Resources
Find what you need for your next job or project.
Search Resources
person
Customer Support
Our team of highly trained customer support staff is here to help with either product or project advice.
Contact Us