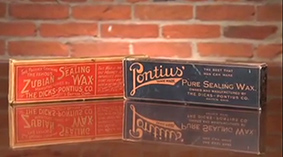 DAP traces its roots back to 1865, when Robert H. Dicks and Elmer Wiggim began producing sealing wax for food-canning out of Dicks' garage in Dayton, Ohio. In those days, before refrigeration and commercially prepared foods, canning was a widespread practice, and demand for their product was high.
In 1906, Dicks bought out Wiggim and partnered with George Pontius.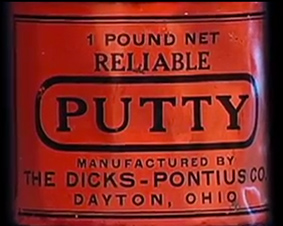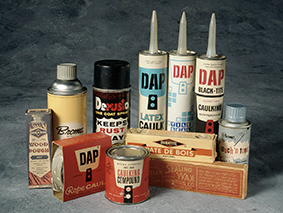 1913
DICKS-PONTIUS COMPANY
In 1913, Dicks and Pontius incorporated their partnership as the Dicks-Pontius Company. When Robert Dicks died, his son John entered the business and expanded it to include putty and caulk manufacturing in bulk form.
The Dicks-Pontius Company revolutionized the home repair products market in the 1940's and 50's through its marketing and product development, including moving the industry to marketing caulks and sealants in disposable cartridges.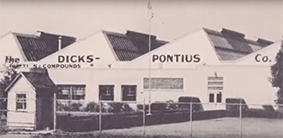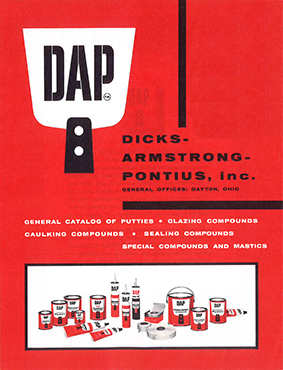 1957
Dicks-Armstrong-Pontius
During the 1950's, the company grew through several acquisitions, including a merger with the Chicago-based Armstrong Company in 1957. The resulting entity was renamed Dicks-Armstrong-Pontius, which was eventually shortened to the brand name DAP.
Latex Caulking Compounds
1964
DAP continued its path of innovative growth, introducing new products and expanding its reach. In 1964, the company pioneered the development of latex caulking compounds.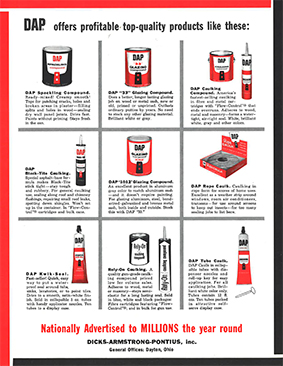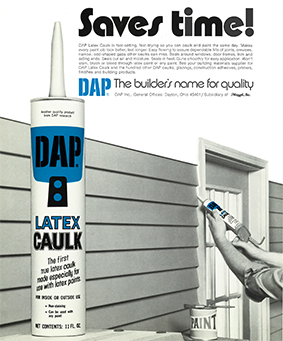 DAP is the first to introduce Acrylic Latex Caulk. The new caulk formula is ideal for sealing window and door frames prior to painting with latex or oil-based paint. It ensures a durable seal in both indoor and outdoor environments.
Siliconized Latex Caulk
1980
In 1980, DAP is first to market with Siliconized Latex Caulk, which was designed to cure quickly to form a strong, flexible and watertight seal that does not shrink. It quickly became a preferred caulk for a wide variety of interior and exterior surfaces.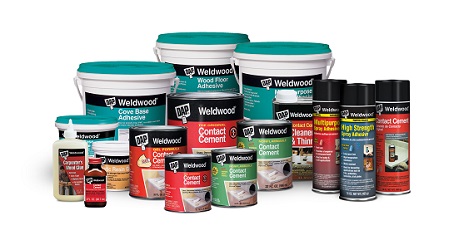 Weldwood products merged into the DAP product line, expanding the company's expertise and offerings in the adhesive category.
Advanced Acrylic Latex
1984
DAP is first to introduce 230-grade sealant.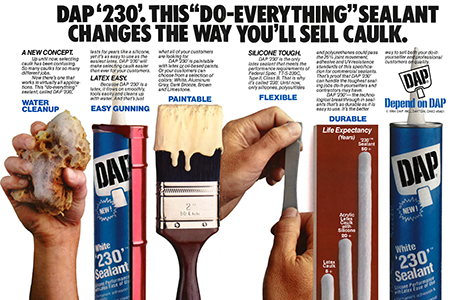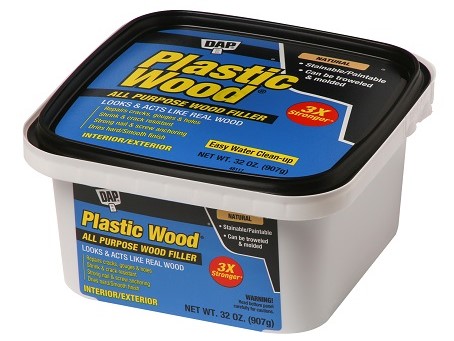 The Plastic Wood® brand is integrated into the DAP portfolio of products in the 90's.
DAP revolutionized the DIY market with the introduction of aerosol caulking and a seven day a week 888-DAP-TIPS hotline, making projects like caulking your own bathroom easier than ever.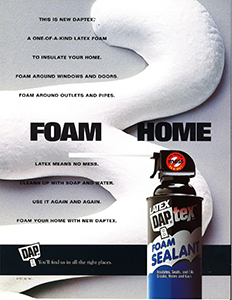 1997
DAPtex® Latex Insulating Foam
DAP is first to market with the latex insulating foam DAPtex®. The foam is designed to effectively seal and fill large cracks, gaps and voids. Unlike polyurethane foams, it doesn't over expand, is toolable, moldable and cleans up easily with water.
Dry Time Indicator Spackling
1998
America's number one selling spackling compound is introduced. DryDex® Spackling contains a patented dry time indicator causing the product to change color when optimum dry time is achieved. It goes on PINK and dries WHITE.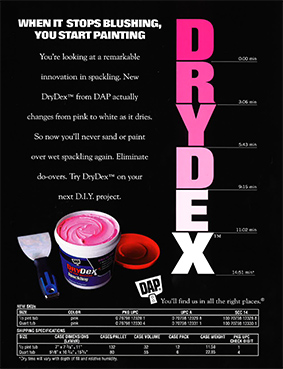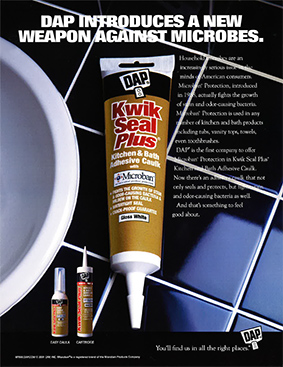 2000
DAP line of Polyurethane Sealants
DAP introduced a line of commercial grade sealants specifically formulated to provide a long-lasting, durable seal when filling exterior gaps, joints and cracks. The high-performance sealants offer superior adhesion to most substrates and remain flexible.
Advanced Polymer Sealants
2001
Designed with an advanced polymer formula, SideWinder siding and window sealant debuted delivering excellent performance on a variety of substrates.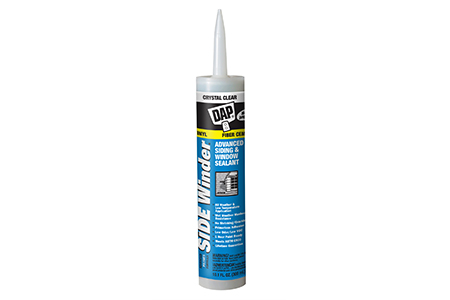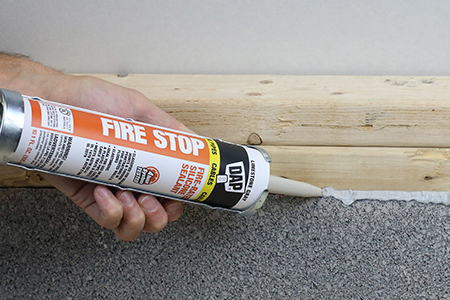 2002
Fire Stopping Sealants
DAP introduced two unique fire-stopping sealants, Blockade® & Fire Stop, designed to impede the spread of fire and smoke in both commercial and home settings.
Phenoseal® Acquisition
2004
DAP acquired the Phenoseal® brand, a line adhesive caulk that Does It All!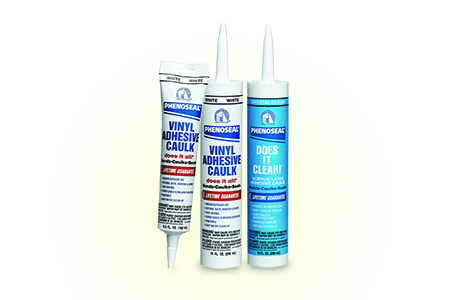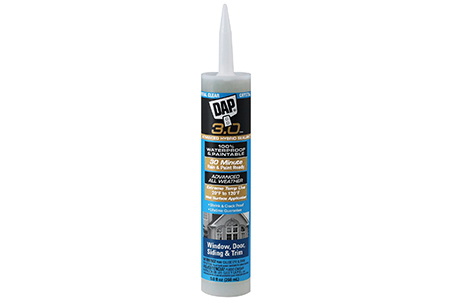 2007
DAP 3.0™ Advanced Hybrid Sealants
A new line of high-performance sealants hit the market. DAP 3.0™ Advanced Hybrid Sealants combine the best performance properties of urethanes and silicones in a formula that provides significant adhesion, movability and durability.
SmartBond® Construction Adhesives debuted as a dynamic polyurethane adhesive foaming gel that is faster and easier to use than traditional cartridge adhesives. It provides 8 times the coverage of standard cartridge adhesives, meaning you can do more with less.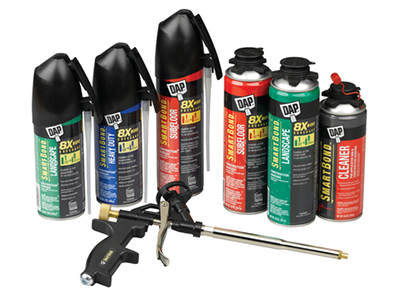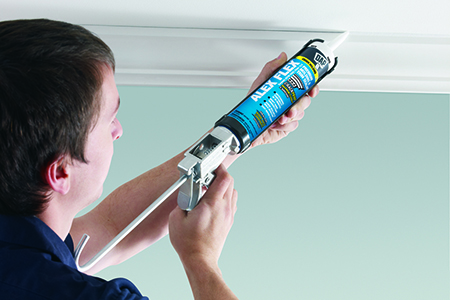 Alex Flex™ Premium Molding & Trim Acrylic Latex Sealant hit the market and was specifically formulated for use on molding & trim applications. It delivers maximum adhesion and flexibility for a crack proof seal.
Simple Seal™ Home Sealants
2014
Simple Seal™ debuted offering specially formulated sealants to tackle kitchen and bath, weatherproofing and paint projects.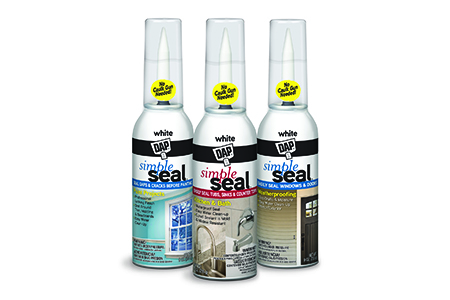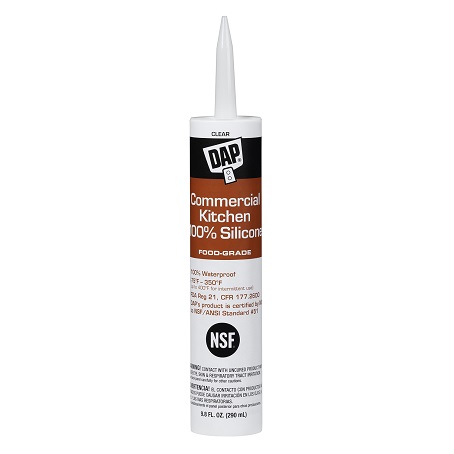 2014
Commercial Kitchen 100% Silicone Food-Grade Sealants
DAP's Commercial Kitchen Silicone is NSF certified and suitable for food-zone areas in commercial/ industrial kitchens.
Kwik Seal Ultra® Premium Siliconized Kitchen and Bath Sealant is engineered with groundbreaking sealant technology that repels water, liquids, soap scum, stains and dirt so the sealant is easy to clean and stays looking fresh and new. It is ready for water exposure in just four hours, applies smoothly, cleans up easily with soap and water and is low in odor. DAP Kwik Seal Ultra® stays mold and mildew free for the life of the sealant and is backed by a lifetime guarantee.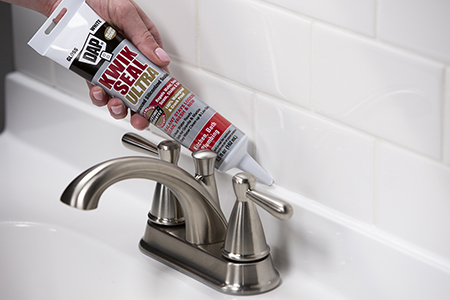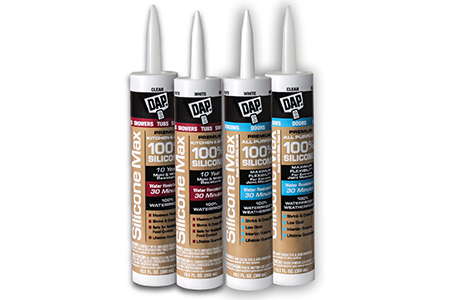 2015
Silicone Max Premium Sealants
Silicone Max Premium Kitchen & Bath and Window & Door Sealant debuted providing maximum silicone performance to seal out air and water. It provides maximum flexibility and adhesion to withstand contraction and expansion caused by temperature and weather fluctuations without cracking or losing adhesion.
Dynaflex® 800 Advanced All-Weather Sealant provides a durable, 100% waterproof and weatherproof seal around windows, doors, siding and trim. It stays flexible to withstand extreme joint expansion and contraction caused by weather and temperature fluctuations. Plus, it won't shrink, crack, crumble or break down.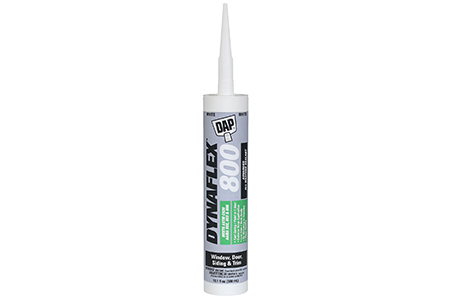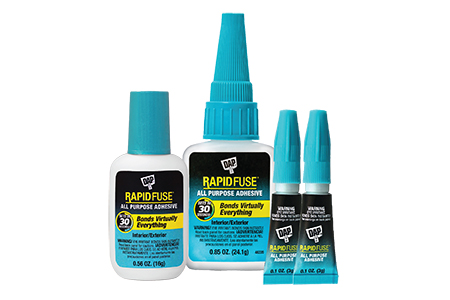 2016
RapidFuse™ All-Purpose Adhesive
DAP launched RapidFuse™, an all-purpose adhesive that is two times more durable than super glues and can be used on a wide variety of materials for many home repairs and DIY projects. It sets in just 30 seconds, bonds virtually everything to anything and is ideal for plastic, rubber, metal, glass, wood, tile and more.
Plastic Wood X® with DryDex®
2016
Plastic Wood® All Purpose Premium Wood Filler is an easy-to-use solution designed to rejuvenate wood surfaces. In 2016, the line expanded to include Plastic Wood X® with DryDex® making the application process even easier. The patented DryDex Dry Time Indicator features a unique formula that goes on pink and dries natural, letting you know when it's time to sand and stain.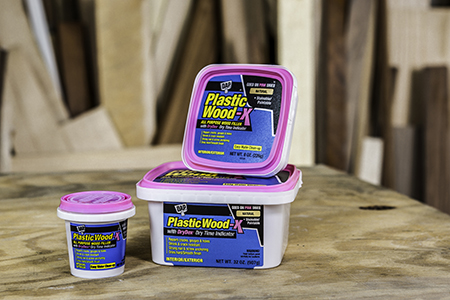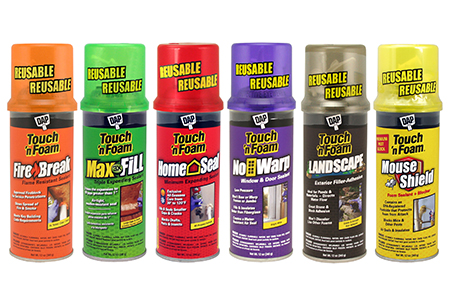 2017
Acquisition of Clayton Corporation
DAP Global acquired the foam division of Clayton Corporation, best known for its Touch 'N Foam and Touch 'N Seal brands. The insulating sealants and adhesives are an easy and cost-effective solution for a wide variety of residential, commercial and industrial applications. The products are used around homes, buildings and other structures to eliminate air leaks and drafts, seal gaps and cracks, and insulate against the elements.
Extreme Stretch entered the market as a new Urethanized Acrylic Sealant that combines the superior flexibility, adhesion strength and durability of polyurethane with the ease of clean up and paint properties of an acrylic latex. It's specially formulated to provide exceptional flexibility and superior adhesion to a variety of surface materials for a seal that won't crack.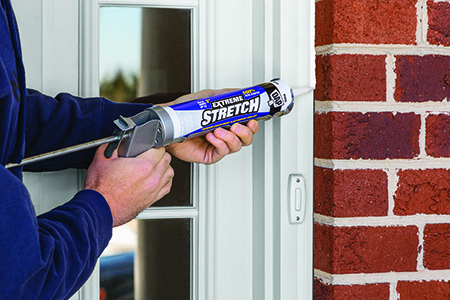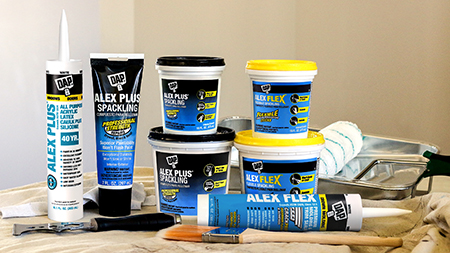 2017
Alex Plus® and Alex Flex® Spackling
DAP expanded its popular Alex® brand with two new spackling solutions. Alex Plus® and Alex Flex® Spackling provide unsurpassed performance for filling holes and cracks on surfaces throughout the home with exceptional durability. Repaired areas won't sink or shrink and can be easily sanded and painted.
Storm Bond 2 is a fast-curing, ultra-strong, two-component adhesive that virtually eliminates the need for nail and screw penetrations in the roof.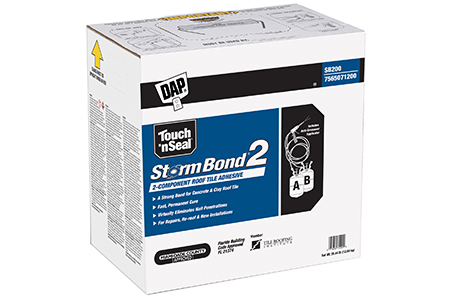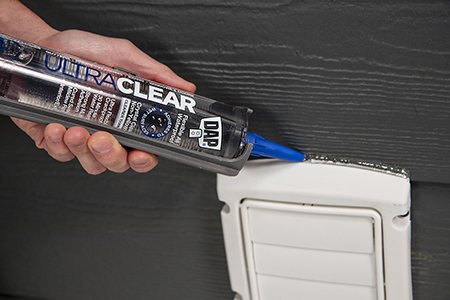 Ultra Clear™ Flexible All Purpose Waterproof Sealant outperforms the competition with its superior flexibility that won't crack and clearer-than-silicone finish that stays crystal clear. Developed for interior and exterior projects, it stays permanently flexible, even in cold weather, providing a 100% waterproof and weatherproof seal.
DAP created a new, complete line of construction adhesives with innovative technologies, including high-performance latex, solvent, and cutting-edge hybrid formulas. DynaGrip® Construction Adhesives formulas deliver high-strength bonds in hours and provide exceptional performance even in the most extreme weather conditions. The line is easier to gun for greater efficiency and includes several formulas that are low odor and compliant with stringent VOC regulations.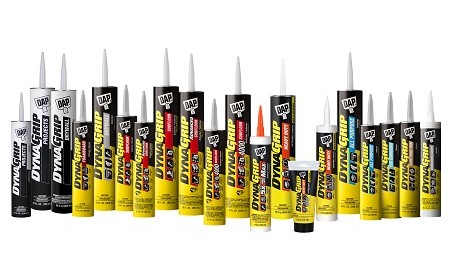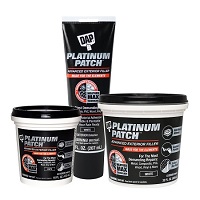 DAP introduced its innovative Weather Max Technology® for superior all-weather defense and powerful UV protection against color fading, yellowing, discoloration and damage from harsh weather. The technology is featured in the company's top-selling Dynaflex Ultra™ and Platinum Patch™ brands.
Dynaflex Ultra™ Advanced Exterior Sealant entered the market as the latest innovation in sealants. Powered by breakthrough Weather Max Technology™, Dynaflex Ultra provides all-weather protection so the sealant won't crack, color won't fade, dirt rinses off and mildew and algae won't grow.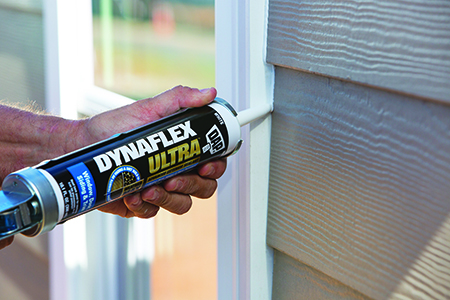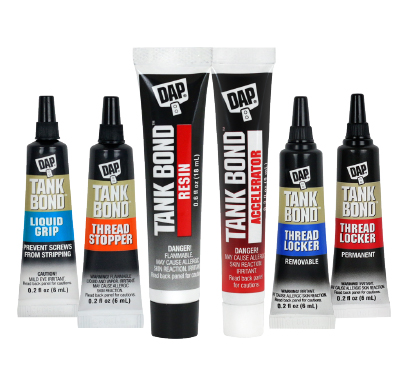 Tank Bond™ entered the adhesive market as a complete line of hard-working adhesives ideal for an extensive list of professional and DIY applications. The family of products from DAP includes Thread Stopper, Liquid Grip, Heavy Duty Epoxy, and Threadlockers. Combined these military-grade adhesive products are strong enough to tackle repairs ranging from tools, home products and outdoor maintenance to boats, bicycles, automotive, motorcycles and even musical instruments.
Fast Dry Premium Spackling
2020
DAP Fast Dry Premium Spackling launches as a professional-grade spackling compound uniquely formulated to provide strength and durability like traditional heavyweight spackling, but also dries fast and can be painted in as little as 15 minutes. The ready-to-use formula spreads easily and won't sink, shrink or crack, filling even the largest of drywall repairs in one coat.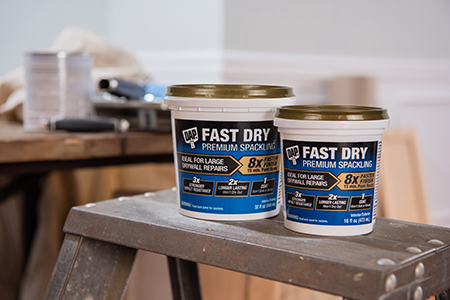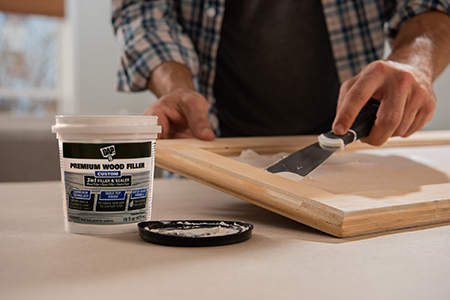 DAP Premium Wood Filler is a custom 3-in-1 wood filler, grain filler and sealer coat. Its unique formula allows users to match existing wood tones to create a repair that is seamless and invisible, or to add a touch of color to highlight undertones and natural grain patterns.