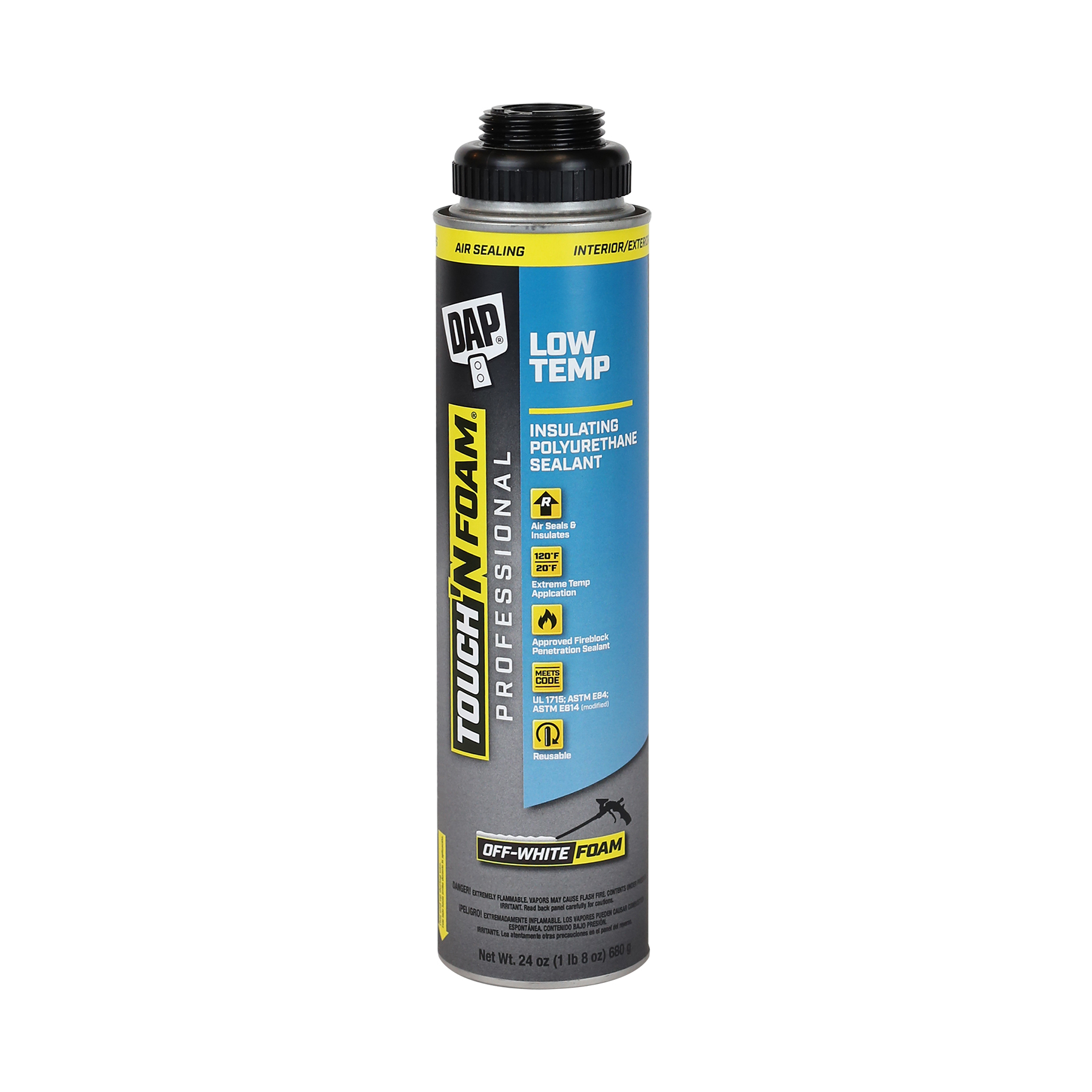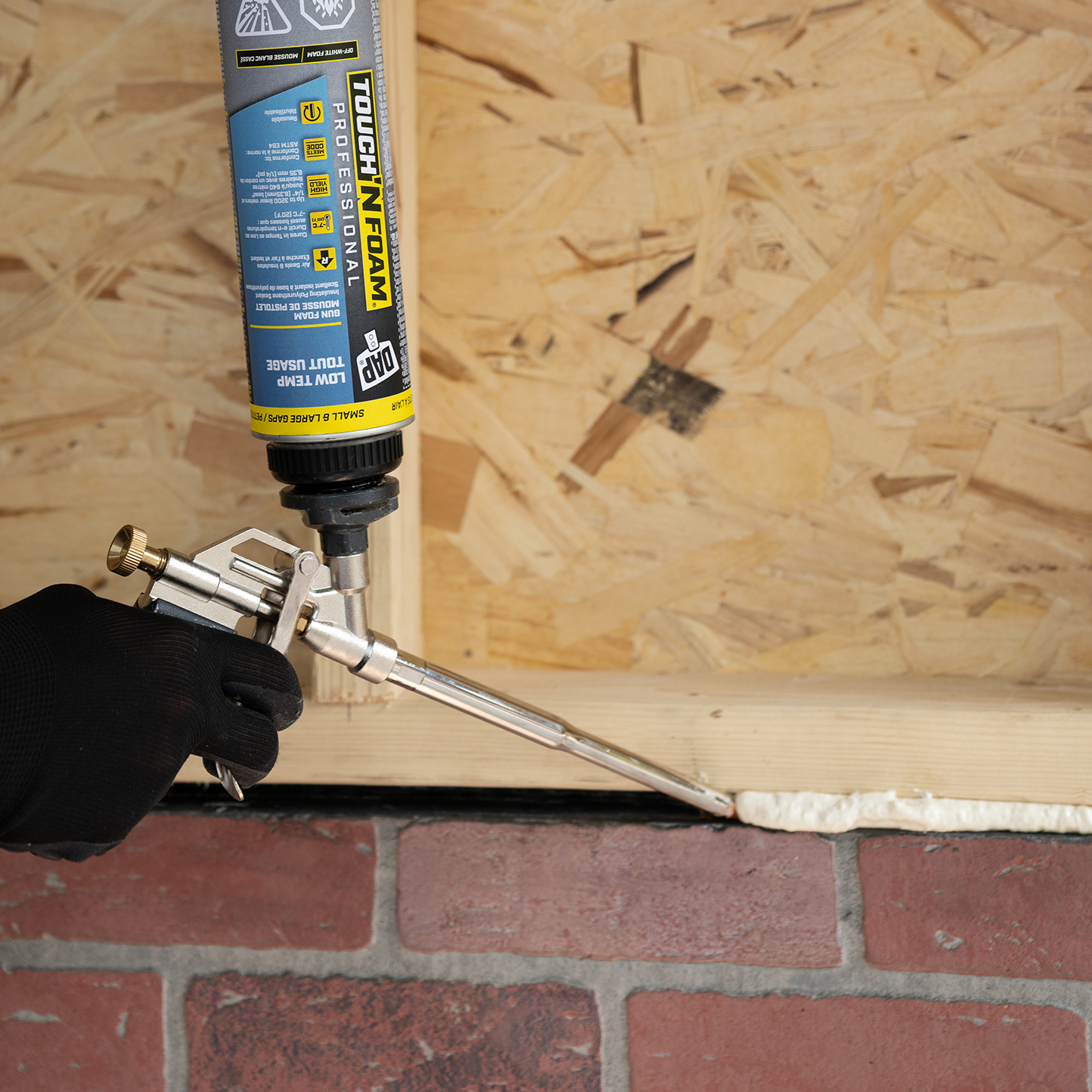 Touch 'n Foam® Professional Low Temp Sealant
Best For:
One-component polyurethane foam sealant that fills, expands and insulates in extreme temperatures as low as 20°F/-7°C without cracking or hardening. For use with gun foam applicators for greater control and adjustable output.
Key Features
Air Seals

All Seasons

Class A

Gun Grade
Specifications

| SKU | Code | Unit Size | Color | Dimensions (in.) | Weight | Case Pack | Cases/Pallet |
| --- | --- | --- | --- | --- | --- | --- | --- |
| 7565002440 | 02440 | 24 OZ | OFF WHITE | 11.25x8.5x11.5 | 23.37 lbs. | 12 | 72 |
FAQs

Do surfaces require any special preparation before applying DAP Foam?

Application surface must be clean, dry and free of all foreign material.

Will Touch 'n Foam prevent insects or rodents from penetrating into the home?

Touch 'n Foam insulating sealants do not contain any nutritive value and provide an effective barrier against insect and pest intrusion; however, some persistent pests may chew through cured foam. Touch 'n Foam recently launched Mouse Shield Foam Sealant + Blocker as a specialty foam containing an EPA-registered pesticide that protects the foam from attack by mice, birds, bats and tree squirrels. It also blocks ants, roaches, spiders and bees.
description
Find Resources
Find what you need for your next job or project.
Search Resources
person
Customer Support
Our team of highly trained customer support staff is here to help with either product or project advice.
Contact Us